Monterey Car Week. One of the most (if not THE most) highly anticipated event of the year for car enthusiasts. People and cars come from all over the world to participate in the activities of Monterey Car Week. Elite Auto Spa has made a presence at Car Week for the past few years but this year was unique, however, in that we came with the intention to support our local Fresno car community and represent the business with the new EAS Audi S4 shop car. As always, Monterey Car Week 2019 was a truly remarkable experience. Read on to learn more about the events we attended, how 2019 was different from previous years, and our overall thoughts on this extraordinary event.

Concorso Italiano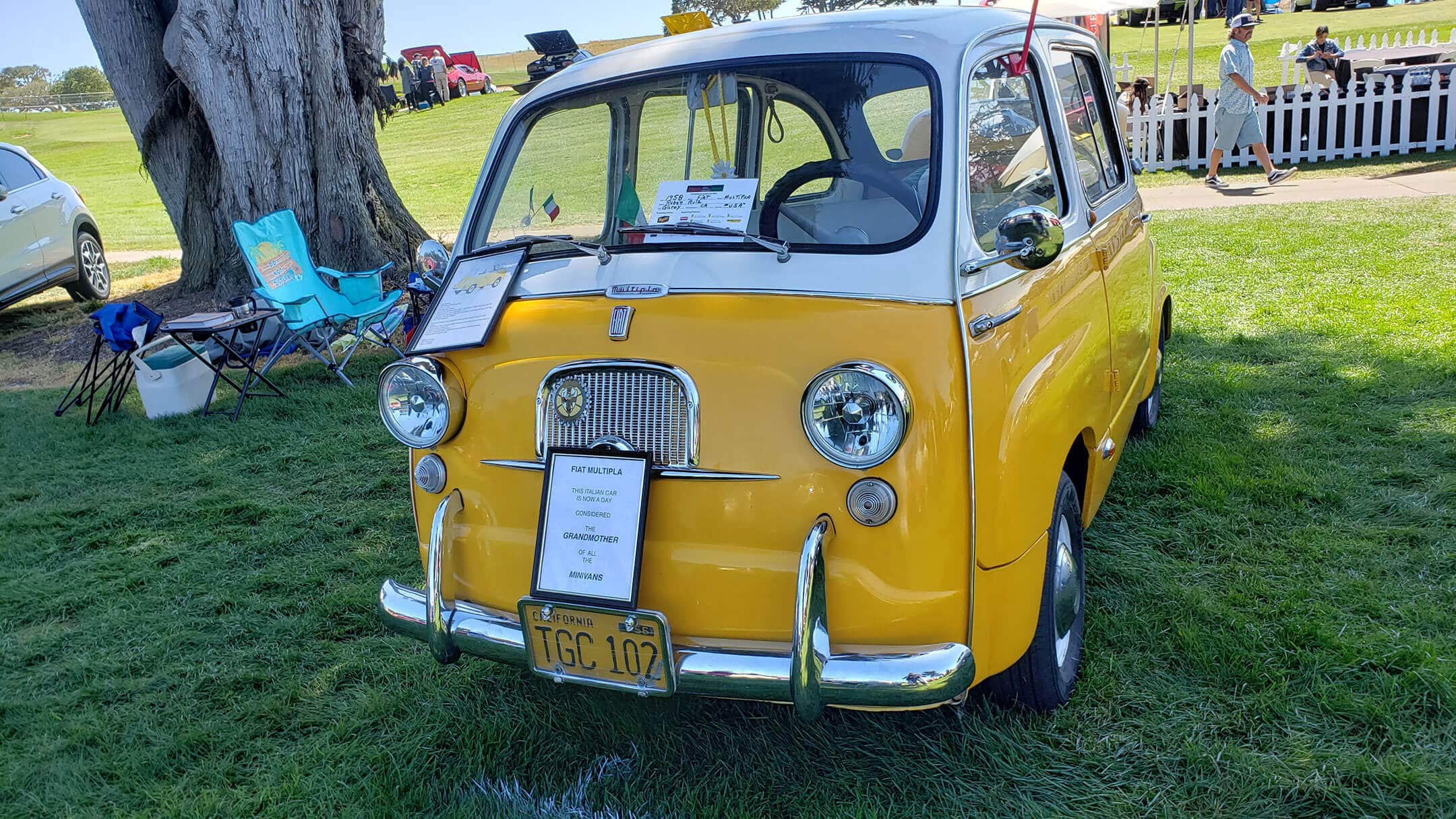 To commence the weekend activities, we started at Concorso Italiano. The event took place on the Black Horse Golf Course in Seaside, CA and showcased a nice variety of Italian vehicles, including Lamborghini, Ferrari, Maserati, Alpha Romeo, and Fiat. For the first time attending this event, we were impressed by how enjoyable it was. Though smaller than other car week events, Concorso Italiano was by no means less memorable.
One thing we really enjoyed was the ease of access to the event. Once you reach the golf course entrance, you are directed onto the golf course for very close parking to the event. Something about seeing hundreds of cars parked on the fairway was entertaining to us, but mostly we just appreciated how close we were to the event entrance. Once inside Concorso, we felt more relaxed since it was less crowded and the layout was very open, making it easier to view each car and appreciate the craftsmanship.
What really made Concorso Italiano stand out from other events was the fact that we came to support a few local clients who had cars entered into the competition. That being said, we highly encourage anyone who works in the automotive industry to make an appearance at any Car Week event, as it can present itself as a great opportunity for networking and community involvement.
Overall, we found Concorso Italiano to be a great value considering the mid-range ticket price and that the event had a great atmosphere, was easy to access, and had some truly incredible vehicles. We recommend checking out Concorso Italiano in the future if you love Italian cars and enjoy fewer crowds.
Exotics on Broadway
Next on our list: Exotics on Broadway. Previously known as Exotics on Cannery Row, this event might be one of the highest attended events of the week due to the volume of exotic vehicles and the fact that it is free to attend. Though this year's event had many one of a kind exotics to admire, there were several key difference between Exotics on Broadway and the previous years on Cannery Row.
For starters, there was almost NO parking and WAY more foot traffic on the main street. It took us nearly an hour just to find parking to the event. To make matters worse, once we finally arrived, the streets were completely filled with people, to the point where it was difficult to walk at times. While exotics on Cannery Row was always crowded, the setup was such that it was much easier to view the cars and simply enjoy the event.
On Cannery row, you have a nice array of food options on the street to stop for a drink or meal during the event whereas Broadway had very few options and it seemed like no finer dining options.  Also on Cannery Row, there are several ocean view lookout points, which only helps to enhance the overall experience.
Despite the laundry list of downsides to the venue change, Exotics on Broadway is still a great event to check out especially if you love exotics and you want to get the Monterey car week experience on a budget.
Concours d'Elegance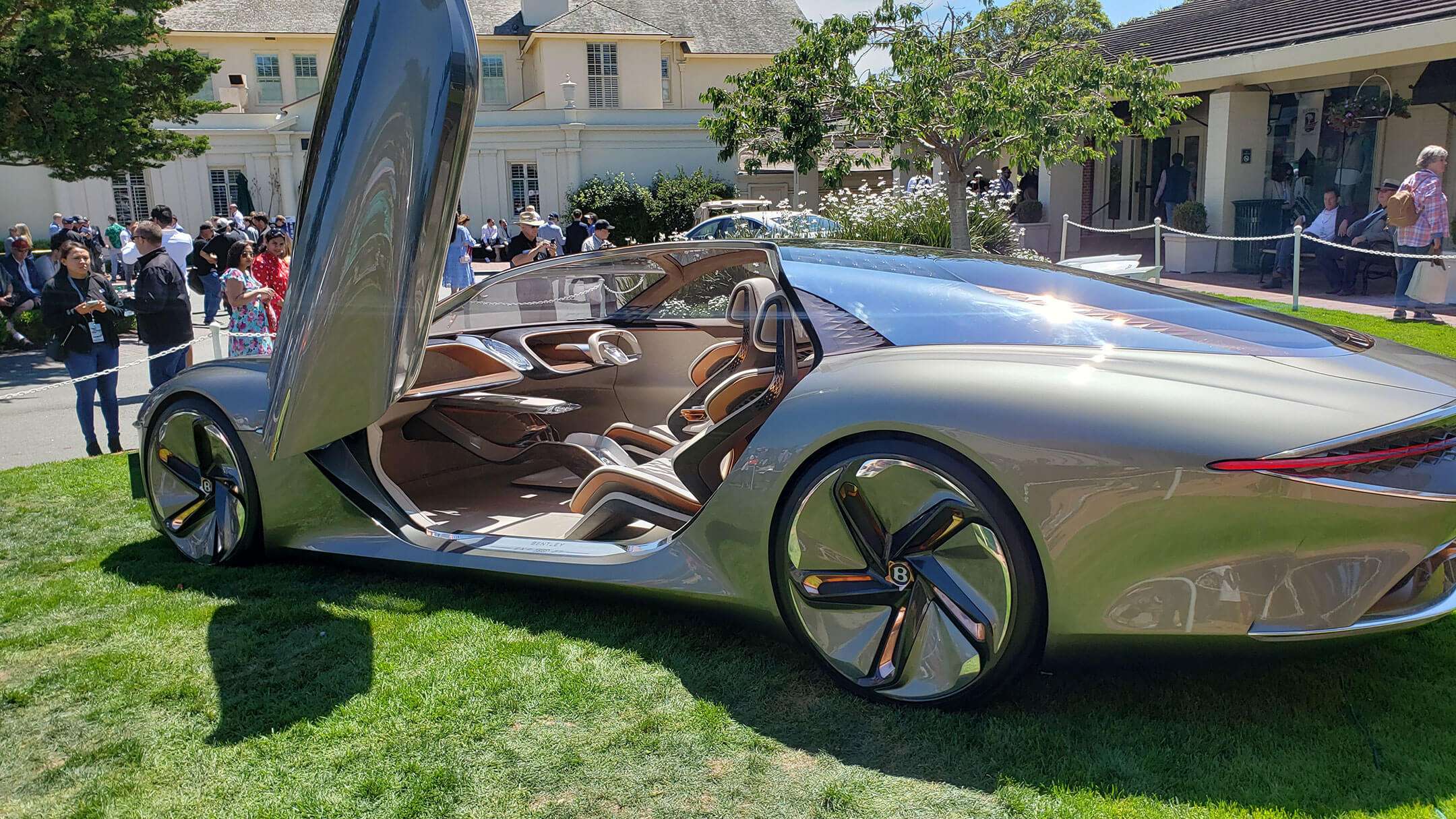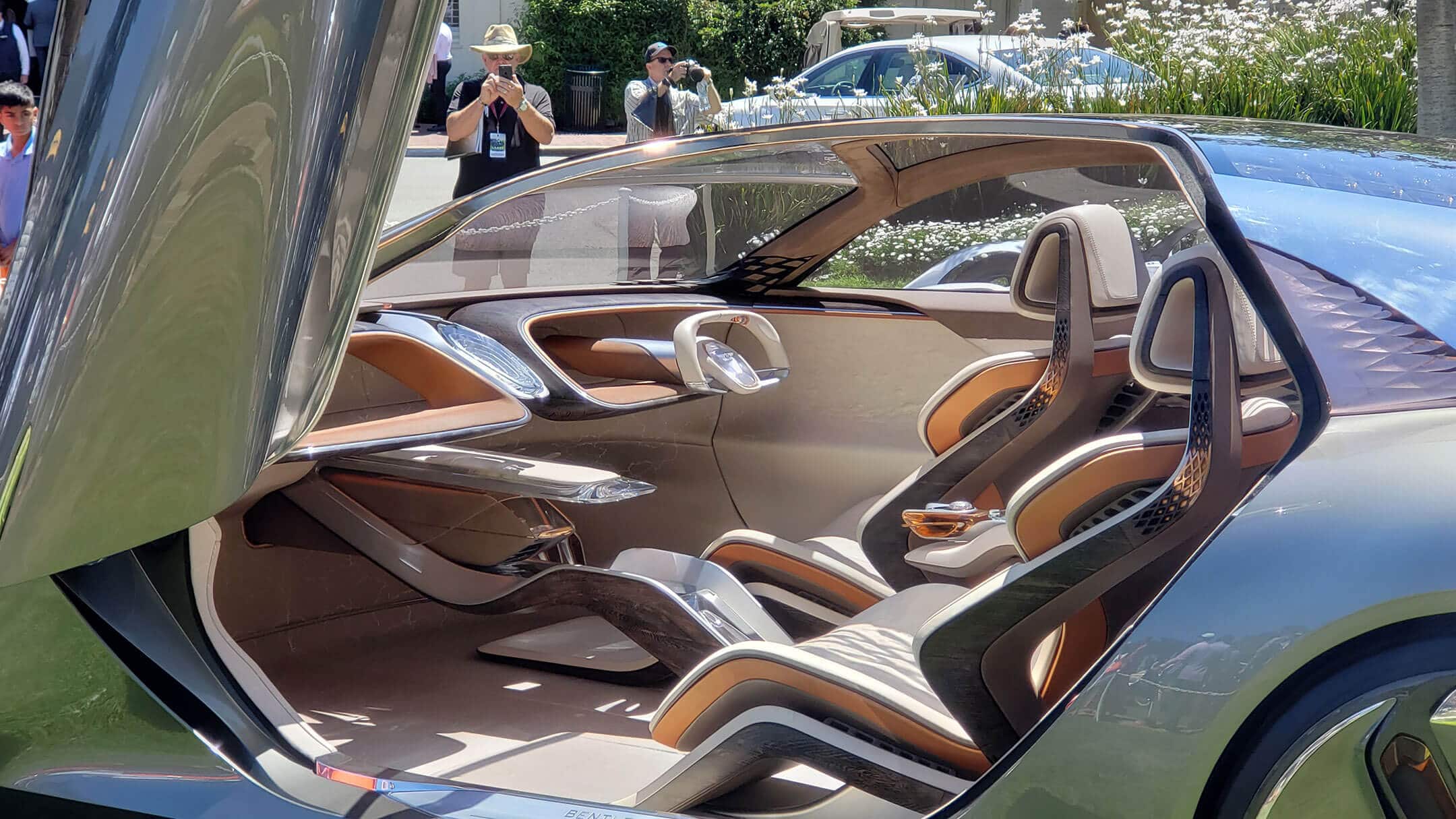 By far our favorite event of the week- Concours d'Elegance. Concours always falls on the last day of Car Week and there is no surprise as to why. Hosted at the Lodge at Pebble Beach, the experience is truly one of a kind. To get to the event, you must drive through parts of 17 mile drive, an incredibly scenic entrance that builds the anticipation leading up to your arrival. Once you arrive at the Lodge, you have multiple options to start the day. We started at the Concept Lawn, where you can find an array of the finest luxury concept cars on display. This year we saw a Bentley EXP100 GT, Volkswagen ID Buggy, BMW Vision M Next, and the Acura Type S Concept to name a few. Next, we visited sections devoted to different car makes. Bugatti, Bentley Motors, Rolls Royce, and others showcased several of their top of the line models.
One of our favorite stops on this day, though, was the Mercedes Bendz display. Every year, Mercedes Bendz offers a unique experience where attendees can view some of their classic and modern vehicles while sipping champagne and overlooking ocean views at Pebble Beach. Mercedes also makes a point to include an interactive experience. The last couple of years included a large slot car race track where participants could select their miniature Mercedes and race against others. This year they had a virtual reality setup where you and a friend could race each other on a virtual track. In addition, this year they allowed people to view the 2021 Maybach in a private viewing room (only after signing a non-disclosure agreement and handing over cell phones before entering of course), which made the event that much more memorable.
Overall, despite the fact that Concours is one of the more expensive events to attend, we highly recommend making this one a priority, as it is truly the best finale to Monterey Car Week.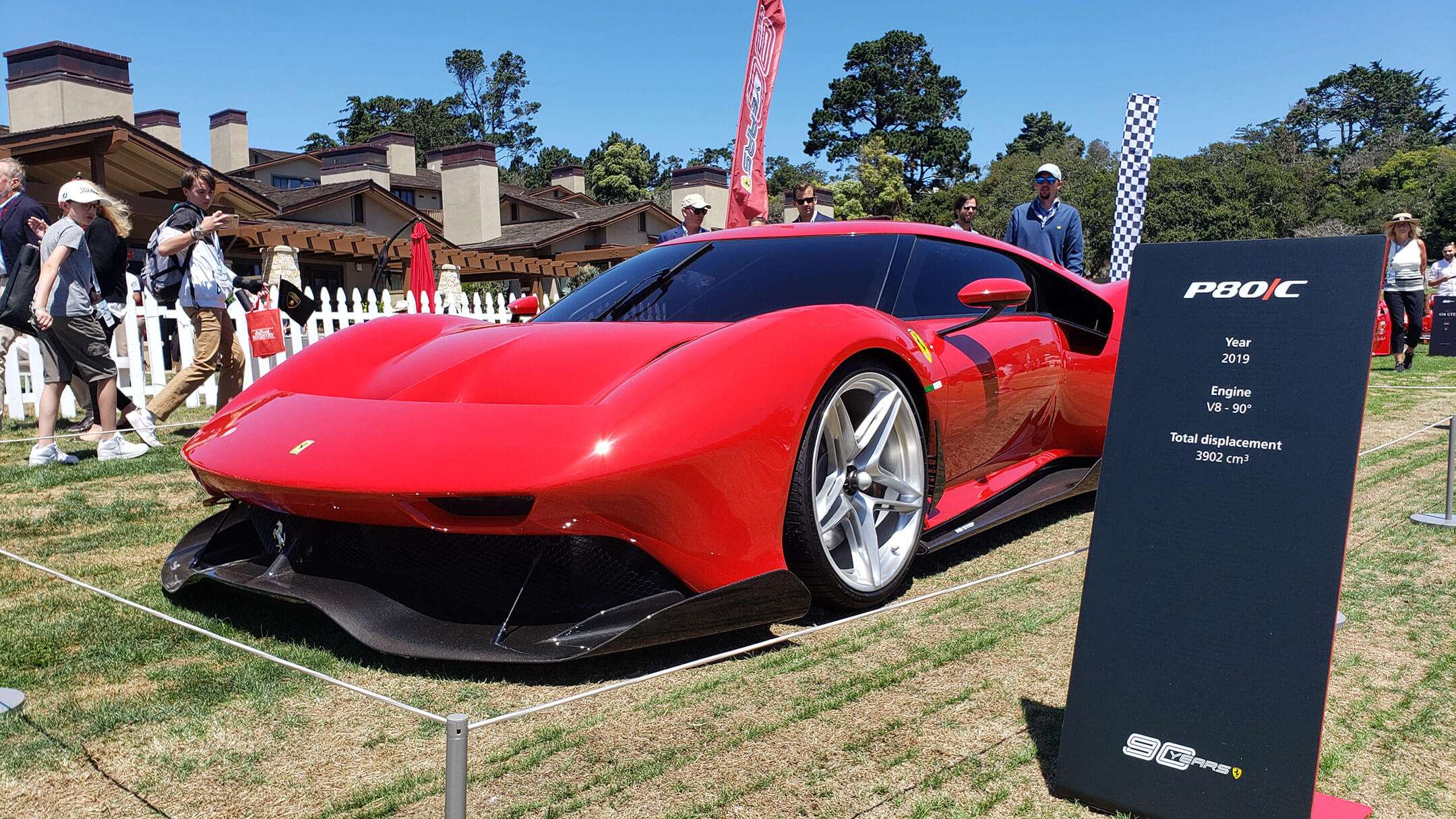 Monterey Car Week Takeaways & Recommendations
To sum it up, 2019 was another great year for Monterey Car week. We attended (from best to worst): Concours d'Elegance, Concorso Italiano, and Exotics on Broadway. However, there are many other great car events throughout the week to attend. Check out the schedule at Monterey Car Week Overview and plan in advance to get the most out of your trip. There is something for everyone during car week and we highly recommend visiting next year!